From Belgrade to Budapest in 3.5 hours: Experts eye major gains from Chinese-backed high-speed rail line
CGTN
2023/01/22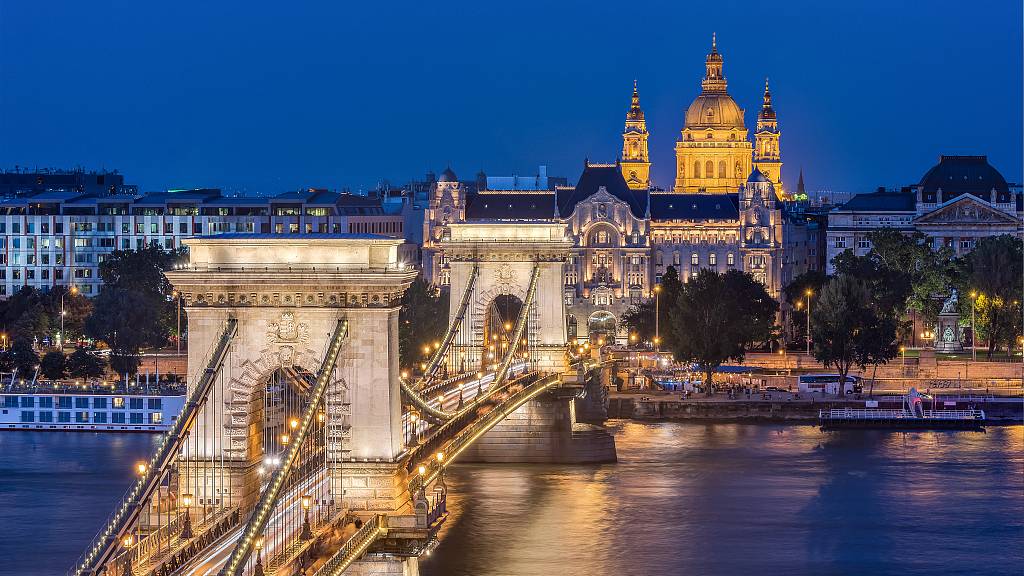 The Hungarian capital of Budapest will be reachable from Serbia's Belgrade in under four hours thanks to the Chinese-backed high speed rail project. /CFP
As the new Chinese-backed high-speed rail line between Belgrade to Budapest inches closer to completion, experts are eying the potential economic gains set to roll in for Serbia and Hungary.
Once finished, the line – a hallmark project of China's Belt and Road Initiative in Europe – is set to cut rail travel times between the European capitals by more than half, while boosting passenger numbers threefold. 
It will also allow for Chinese goods to hit the European market much faster.
But when construction officially started in Hungary more than a year ago, Hungary's government stressed that the project's success could not simply be measured in dollars and cents.
"This is a very unique project," said the country's former technology minister Lazlo Palkovicz, "because it symbolizes... the friendship between China, Serbia, and Hungary."
Still, that friendship will bring increased economic ties, as it makes it easier for Chinese goods arriving via Greek ports to reach the region. Analysts believe areas in southern Hungary could also see major economic benefit from the increased traffic of goods and people.
"If any of the smaller cities and townships next to this railway line would like to develop an industrial park or science park or attract foreign investors, they can't right now because it's an outdated line, and they have no access," Gyorgy Firbas, a transport logistics expert based in Budapest, tells CGTN Europe. 
The current rail line, a key access route to the Balkans and Greece, had not been redeveloped for 40 years. But in 2013, Hungary and Serbia signed an agreement for its redevelopment with the backing of Chinese capital.
Hungary secured a loan of $2 billion from China, while Serbia borrowed $1.8 billion from Chinese banks, also receiving funds from the European Union and Russia.
With the inter-capital commute set to drop from eight hours to three and a half hours, one Serbian study estimates the number of passengers on the line will triple from 3 million to 9 million per year.
In Serbia, the railway has already been completed between Belgrade and the Hungarian border. Budapest says it plans to complete its side of the project by 2025, and maintains it will be able to repay its loans.
"The Hungarian government doesn't make decisions that will negatively impact our future," said Palkovicz.
In fact, according to some experts, the update was long overdue.
"This development is necessary, and both Hungary and Europe will benefit," said Firbas.