China's Hisense becomes Slovenia's largest exporter
CGTN
2023/01/23
The production lines have been busy at the Hisense factory in the town of Velenje in northeast Slovenia, as the demand for its household appliances steadily grows in Europe.
Hisense, a Chinese multinational major appliance and electronics manufacturer, holds a five percent share of the European market, but the company has set itself higher goals for the near future.
"Europe is a big market with a lot of potential," Jianmin Han, the Chairman of Hisense Europe, tells CGTN. "Our target in three years, by 2025, is to achieve 10 percent of the market [share] in two segments, to really become a tier two brand in Europe."
The Chinese home appliance giant established itself as Slovenia's largest exporter, significantly surpassing the country's other major exporters like Renault and a couple of local domestic pharmaceutical companies. 
Not many expected these results in 2018, when Hisense acquired Slovenian producer Gorenje. Founded over 70 years ago in the former Yugoslavia, Gorenje produced and exported home appliances across Europe. 
But five years ago, stiff competition forced the Slovenian government and the Gorenje shareholders to decide whether to integrate it into a bigger system or let it embark on a path of slow and inevitable demise. 
They decided to invite China's Hisense to buy Gorenje, in a bid to give the company and the community, a new lease of life.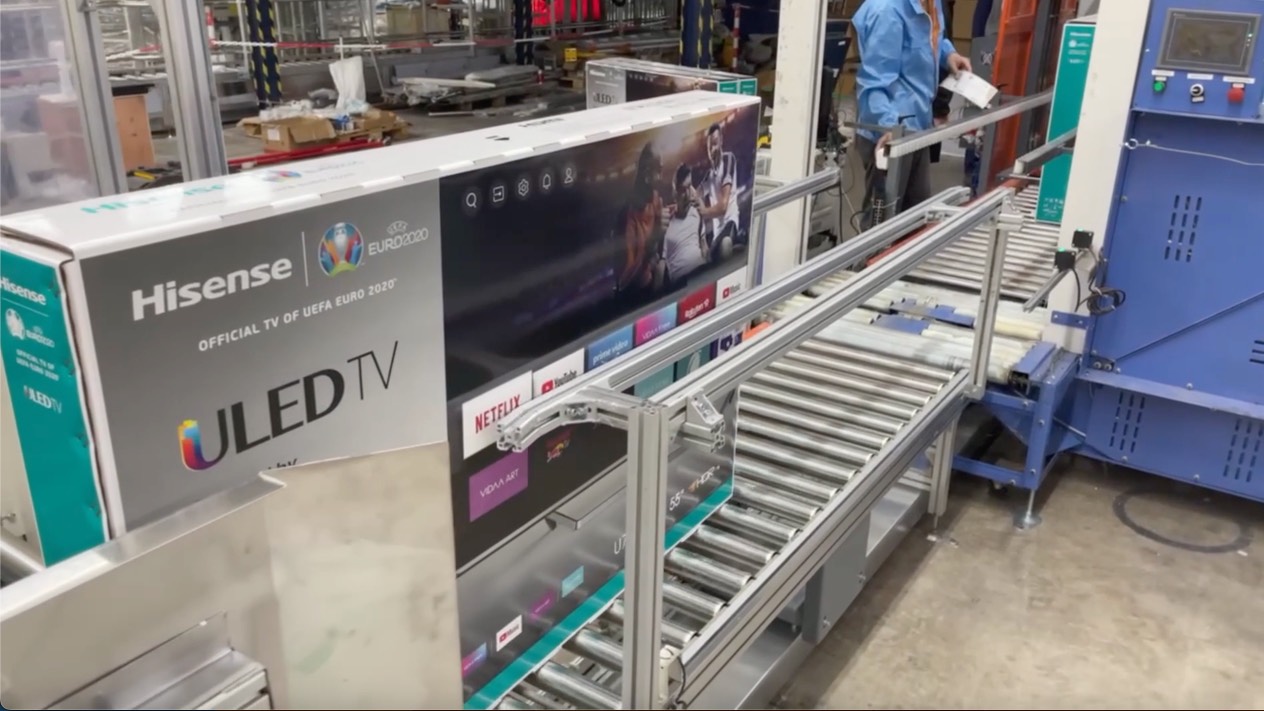 Hisense has secured thousands of jobs in Slovenia, winning the public over. /CGTN
And since then, Hisense has succeeded in turning a potential economic disaster and burden for the Slovenian government into what some say is an economic miracle. Even the skeptics admit it has turned out to be a success story.
Matej Lahovnik, a former economy minister and a professor of economics, was not initially keen on Hisense's acquisition of Gorenje, but he has since changed his mind.
"In the end, it looks like this acquisition will be very successful. The environment in Slovenia is not very positive towards foreign direct investments. At the beginning the public is usually very skeptical, and it was the same in the case of Hisense," Lahovnik explained.
In 2021, its exports reached $2 billion, and even higher numbers are expected for 2022. 
Hisense has secured thousands of jobs in Slovenia, winning the public over. And with salaries rising for the company's employees, the future looks even brighter.